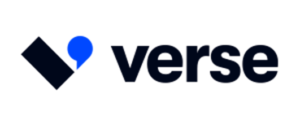 By Paul Love – Head of Business Development, Verse
Happiness is important in the world of business, more than we often realize.  Happy employees, customers, and partners are a required foundation for a successful growth oriented business.  Verse helps our solar contractor customers increase happiness levels among their employees and customers every day. 
Starting with employees, having a high retention rate means keeping staff members long-term, resulting in less time and resources required for training new staff. 31% of employees quit their job within 6 months of starting, making employee retention a challenge companies must continually combat. 
It's no fun asking motivated sales people to set aside time from their more engaging work to do necessary, but repetitive tasks. Verse's automated lead engagement can almost completely eliminate the need for sales staff to engage in the tedious and soul crushing task of lead follow up, especially when it comes to older leads that have typically been written off.
Whether it's new leads or aged leads from the database, Verse engages and nurtures those leads immediately, professionally, and persistently for up to six months, magically creating highly qualified sales opportunities for the team.  Many of our customers have built a well-oiled machine where Verse provides leverage to the internal sales team such that they can spend the majority of their time talking to – and closing – highly qualified leads.  
This is all made possible because of the immense power of conversational texting, AI, and automation.  98% of all text messages are read, and 90% in the first 3 minutes, making two way texting the most effective channel today for engaging solar leads at the top of the sales funnel.
Happiness needs to be a two way street, and perhaps the best reason to use conversational texting to engage leads is that it also makes prospective customers happy.  So many consumers today are 'phone averse', meaning that they simply prefer to communicate via text instead of answering the phone, especially when they don't recognize the phone number.  It's not surprising because texting allows consumers to communicate with businesses on their own terms, and when it's convenient for them, putting them in control of the conversation.  
Because Verse is a 24/7/365 service with response times of less than 2 minutes, and because we have focused since day one on creating authentic human conversations using human assisted AI, prospective solar customers engaging in conversations with Verse are happy leads, happy prospects, and quite often become happy customers!
Verse is very happy to be playing a vital part in the growth of the clean energy industry, and very happy to have the honor to work with so many happy solar contractors on the front lines of this wonderful movement.