Solar contracting is a tough business. We know because we've been there.
Our mission is to accelerate the adoption of distributed solar and energy saving technologies by increasing the efficiency and productivity of the contracting companies offering those services.
Genesis stories can tell you about the soul of the company you're dealing with. Here's ours…
As an inquisitive lover of the outdoors, Michael Palmquist began learning about the problems facing our environment in the late 80's. Michael volunteered for the Rainforest Action Network and studied engineering in college. He realized that the production and consumption of energy touched virtually everything humans did and had massive consequences to our planet. Michael began figuring out how he could apply himself to improving the situation.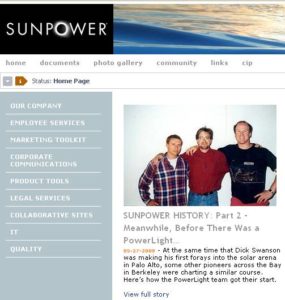 Commercially speaking, solar was pretty dead in the early to mid 90's. But Michael found like-minded entrepreneurs Dan Shugar and Tom Dinwoodie who had started industry pioneering PowerLight Corporation. As PowerLight's first employee, Michael helped design, fabricate, and install commercial PV systems. Startup hours were long and hard, but working on something that mattered was thrilling, and Michael was hooked.
Michael moved on to work for a pair of other SF Bay Area solar contractors, where he was instrumental in all facets of the business including sales, design, and implementation of solar thermal, photovoltaic, and radiant hydronic systems. Systems were very expensive, partly because companies operated as every project being a one-off. Michael saw opportunities for growth if they could operate more efficiently. Michael got his own California solar contractor's license and set out to start his own business. An accident derailed his plans and forced him to find office work.
He shifted his focus to enterprise software development and technical product management at Avaya. You can't take the "solar" out of the "solar geek," so Michael kept tabs on the solar industry. In 2009, as the solar industry began to grow, Michael saw the opportunity to apply his software expertise to helping solar contractors reduce costs and increase productivity. He founded SolarProjectOnline.com.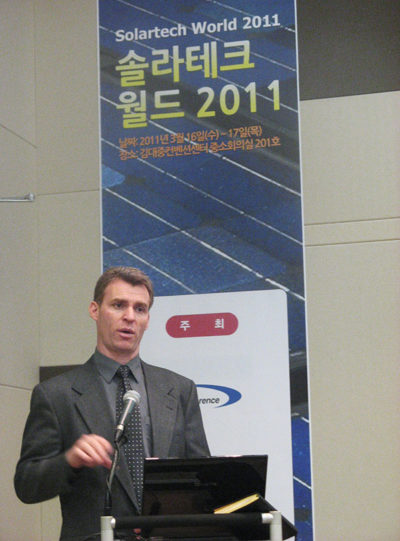 Meanwhile, co-founder Eric Alderman was listening to his kids ask him why he wasn't doing something to help the environment and their future. After some introspection, he began looking for a career change into "something that mattered" to the future of his kids. Eric was fortunate to meet SunEdison founder Jigar Shah and their discussions revealed a need for productivity software for solar companies. Eric got to work on founding SolarNexus.
By chance, a mutual friend of Eric and Michael's recognized that they were independently working toward a similar vision. That friend introduced Eric to Michael. With Eric's software startup experience and business acumen, and Michael's experience with solar contracting, they decided to join forces and merged their companies to form SolarNexus. In 2010, SolarNexus launched its first commercially available product.
We've been working to provide solutions that help level the playing field between the large well funded nationwide solar companies and the local contracting companies who form the backbone of the industry. You probably won't find other solar software providers who've actually drilled holes in people's rooftops. But we think that "walking a mile in your shoes" gives us a different perspective and insight into making a great product and helping you be successful in the solar industry. Working together, we can make solar ubiquitous and change humanity's effect on our shared environment.